If you think your chimney is in need of repair, it probably is!
Now that it's football season again and there are few hints of fall foliage I would encourage anyone with a chimney to just pause for a moment and look at your chimney up and down. In this post I discussed efflorescence and showed how a poorly built chimney can shorten the lifespan of the chimney.
Some signs your chimney is in need of repair are:
Faces popping of the bricks
Mortar joints falling out
Cracking bricks
Missing bricks
White staining in large sections (efflorescence)
Chimney pulling away from the house
There is reason to be concerned if your chimney is showing signs of deterioration, especially if it was built prior to 1940 or so, as it probably wont have a clay flue tile. Instead it might look like this.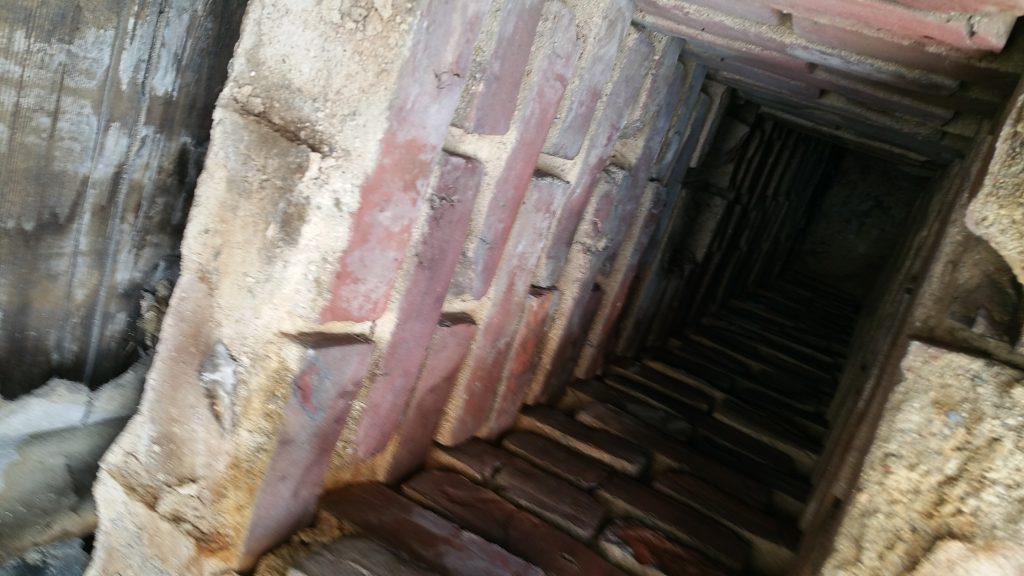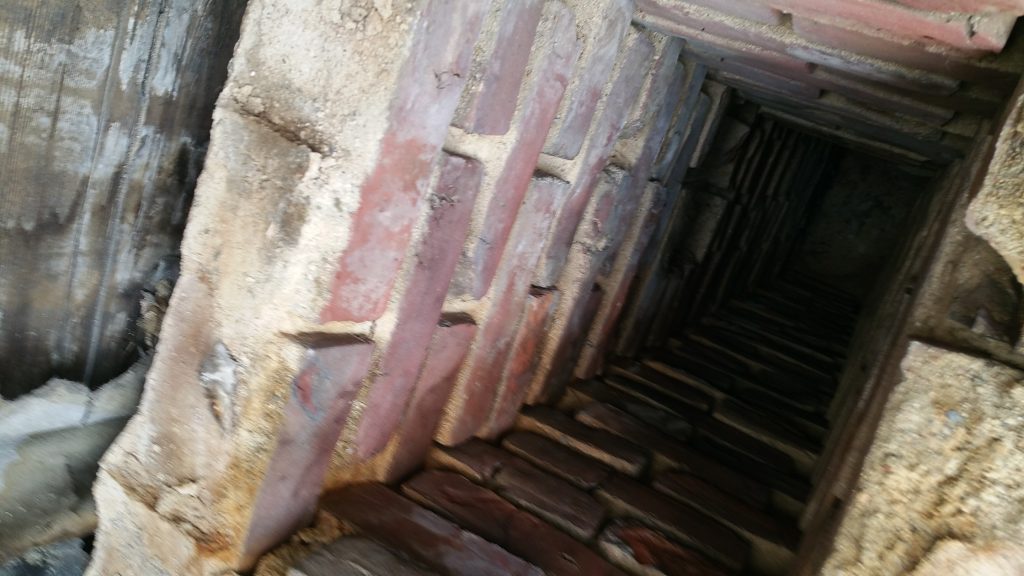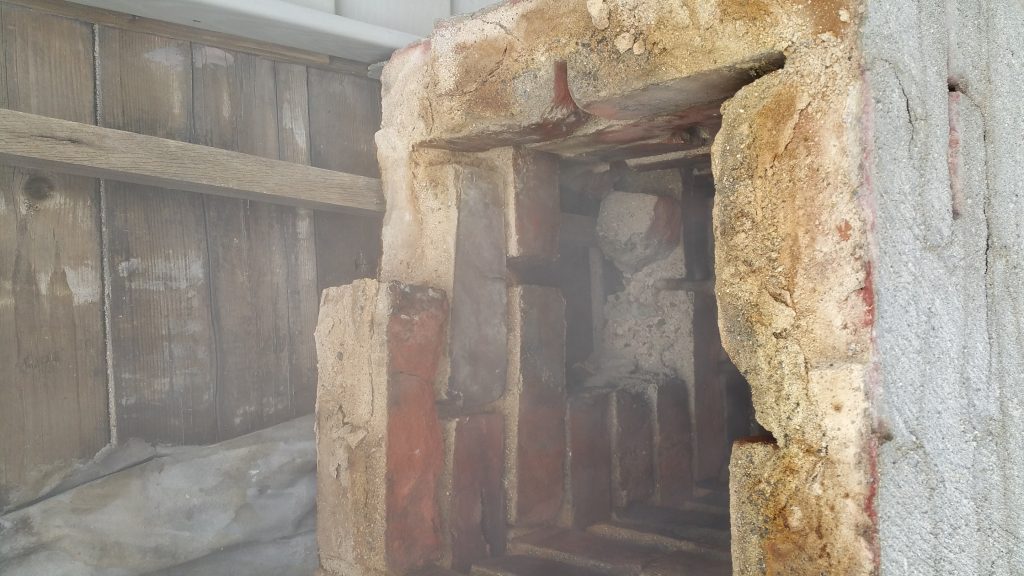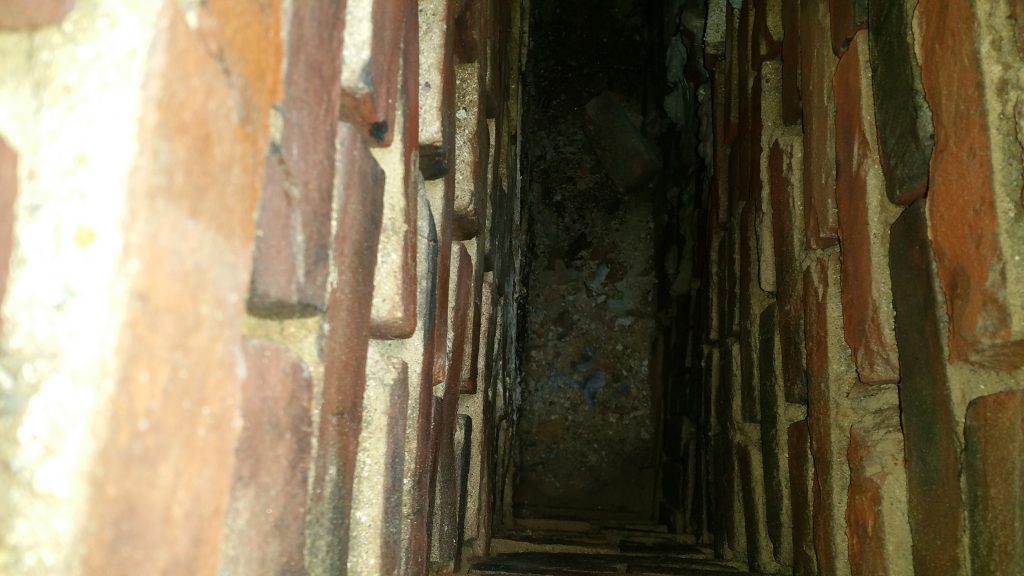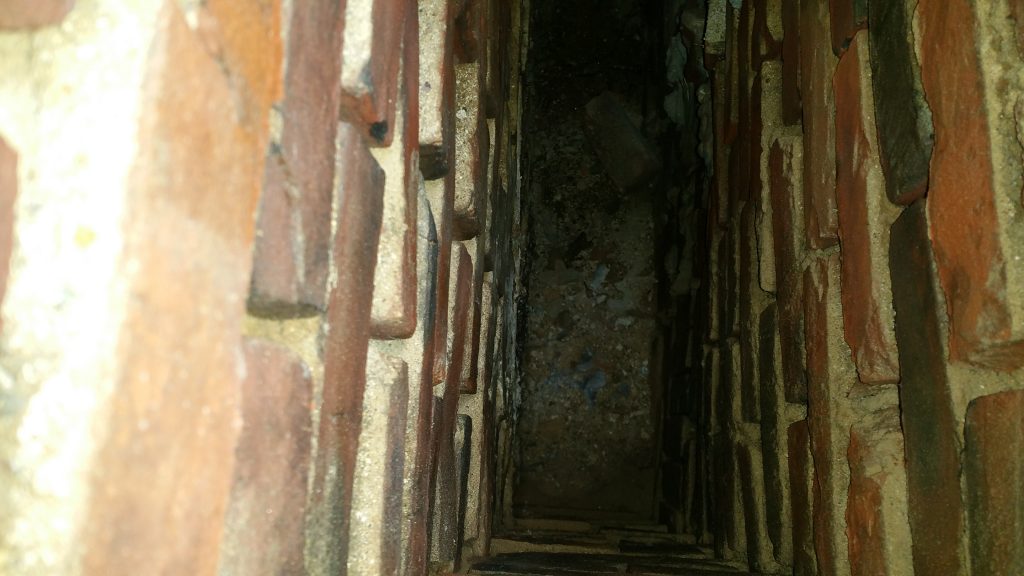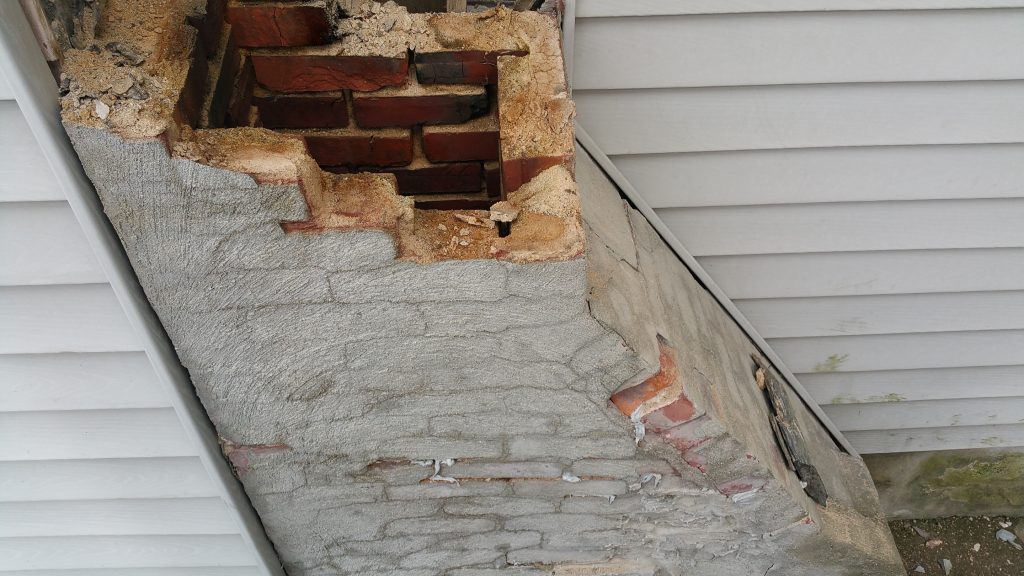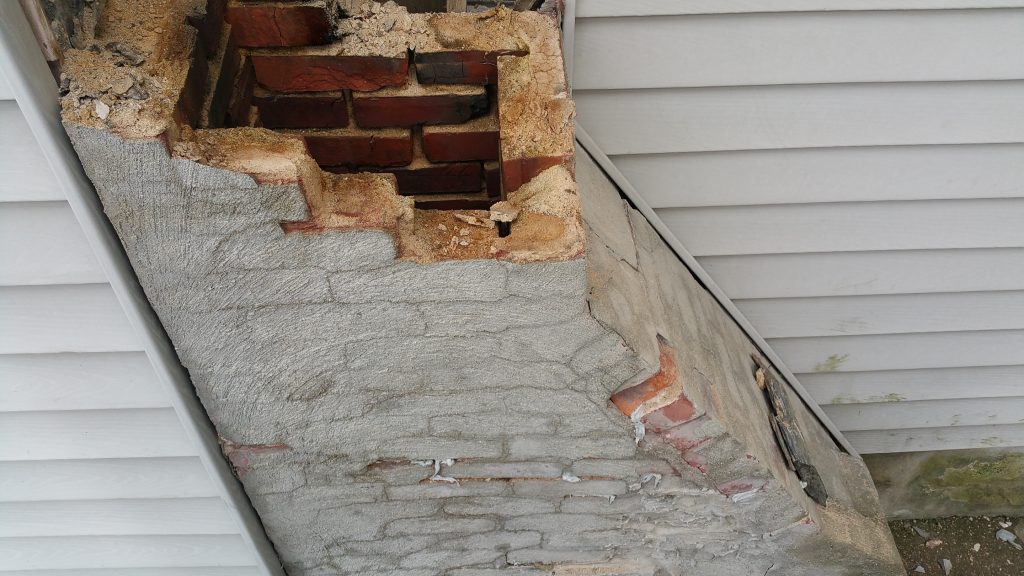 This was alarming when I discovered it as the only thing separating the gasses from the chimney was the Sheetrock inside the house.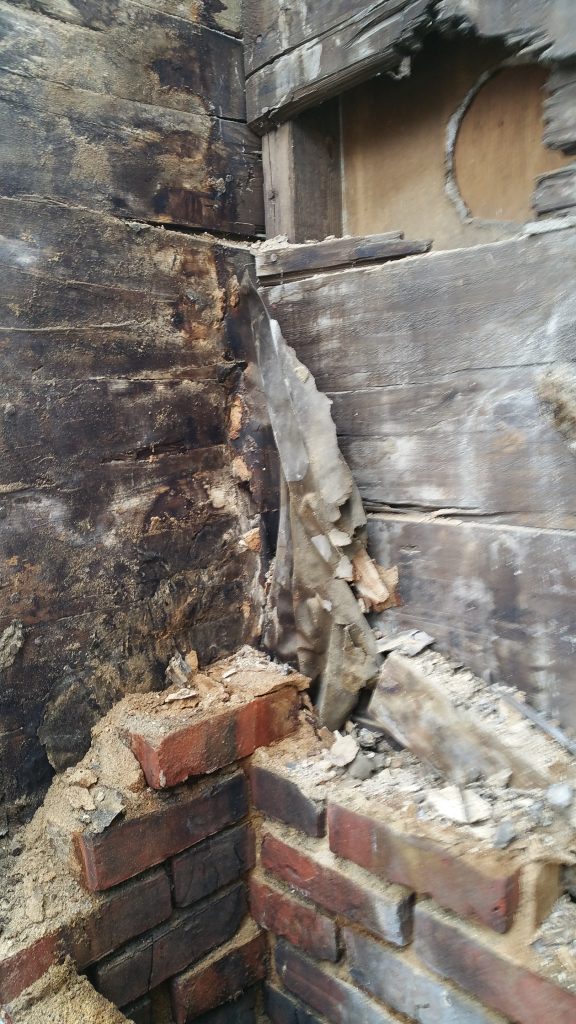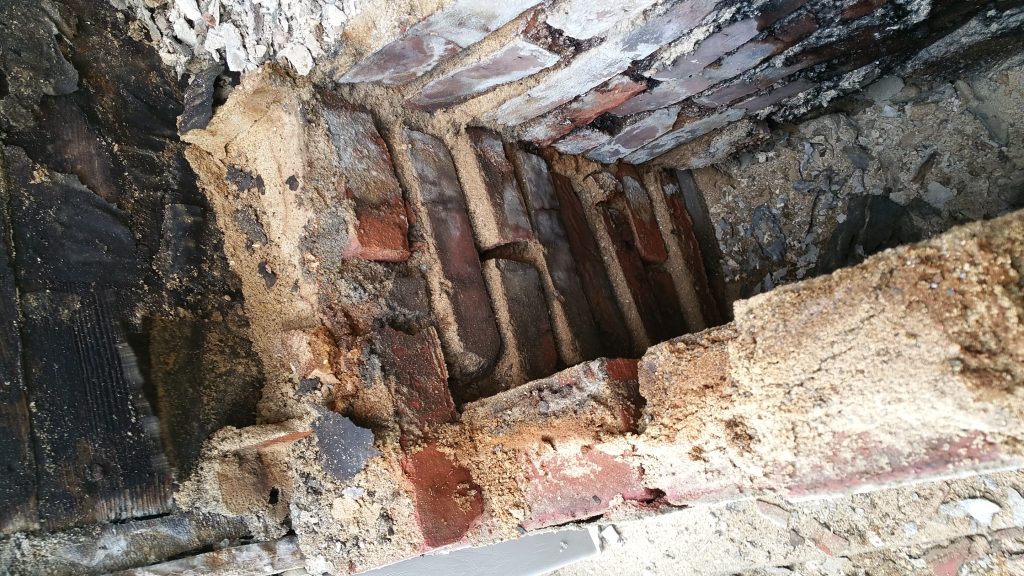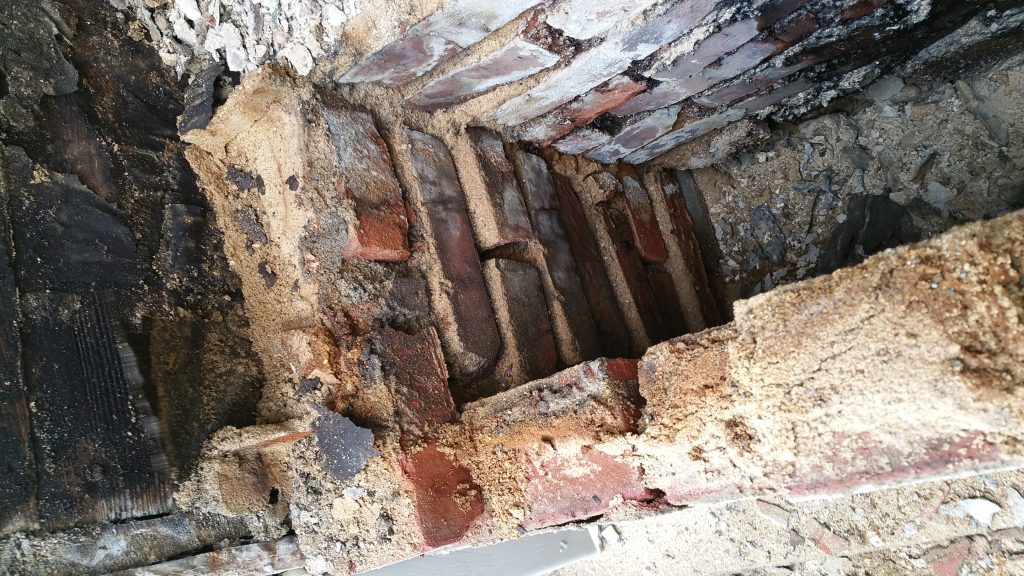 This is a rather extreme case of chimney troubles. I discussed the importance of moisture management in this post and why it isn't wise to rely on a single layer of tar paper for moisture protection. I hope I captured the tar paper here well enough to show it was offering no moisture protection for the side of the house. I ended up replacing a fair amount of rotted sheathing.
In the case of this chimney a complete rebuild was needed where I installed a clay flue tile for the furnace flue.
If you think you have a chimney that is in need of some repairs you may Contact Us to schedule an appointment.