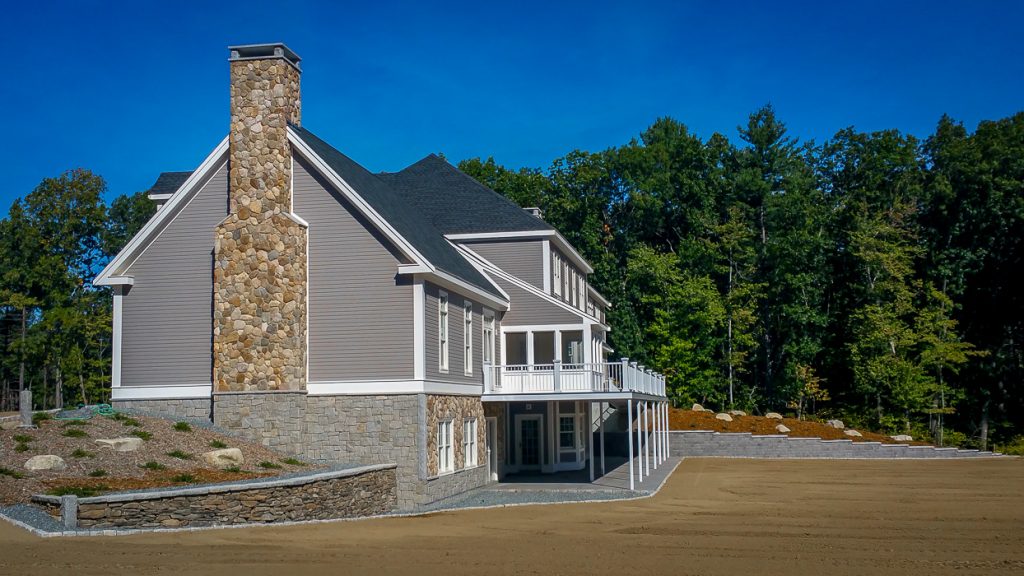 Masonry has been a part of construction and building for many centuries and when well built, by skilled masons it should almost last as long too!  In modern construction there are a variety of ways we incorporate masonry into our structures and our properties.  From walkways to patios to fireplaces to chimneys to retaining walls to stone columns and more.
JB Mohler Masonry is a masonry contractor based out of Lancaster, MA.  We specialize in all types of masonry construction and repair.  From repairing or tuck pointing your brick chimney to building a beautiful one-of-a-kind stone fireplace to designing and building a luxurious new stone patio we can complete masonry projects of all sizes.
With over 20 years of experience at JB Mohler Masonry, we put our exceptional, old world craftsmanship into each and every one of our masonry projects.
Our Masonry Services Include
Masonry Repair
Masonry Construction
Brick, Stone or Block Work
Paver Installations
Rock, Stone or Block Retaining Walls
Fireplace Construction
Chimney Construction
Brick and Stone Siding (veneer)
Stucco
Brick Re-Pointing
Masonry Services For New Construction
If you are building a new home in our Massachusetts service area then there are a number of ways we can enhance the look of your property.  One of our signature services that has grown popular with new construction projects is our custom fireplace and chimney construction.  These one-of-a-kind masonry projects are designed and built by master mason (and JB Mohler Masonry owner) Jeff Mohler.
From new chimneys and fireplaces to patios, support columns, retaining walls and more.  If you need it constructed with masonry, stone, brick, block or pavers then give JB Mohler Masonry a call today and schedule your estimate.
Masonry Repair Services in Clinton, MA
Poor craftsmanship (or poor quality materials) used for exterior masonry that is exposed to moisture is a recipe for future repair.  The cause of a lot of brick and stone masonry repairs in Massachusetts is partially due to the material being subjected to moisture intrusion over a long period of time.  When moisture gets inside of your masonry and then goes through continual freeze/thaw cycles it causes the mortar to crack, the bricks can crack and the structure begins to weaken.
There are a variety of ways we can repair (or even replace) damaged masonry on your home, building or property.  Tuck pointing is a popular method of restoring beauty to old brick and stone work that has begun to crack and deteriorate over time and in some cases we can even replace masonry with more modern masonry veneers such as stone or brick siding for example.  In some cases it's makes more sense to replace but your particular project and circumstances will be the ultimate deciding factor.  As certified stone masons we can offer our advice based on years of working with masonry and stone.
Ready To Schedule An Estimate?
Give us a call or click here to schedule an estimate with one of our Masonry professionals.