Add Elegance to Your Home with a Rumford Fireplace
Many Massachusetts home building projects start as an idea long before any building permits are applied for. Some of these projects are more of a feeling or an overall look people want their house to have once its completed. Some people scour magazines, Pinterest, Houzz and all of the images Google will give them in an attempt to put a "face" to their idea. Without question a fireplace can have an incredible effect on the design and flair the house will have.
Once an idea starts to transform into a tangible design regarding specific types of material, width, height, color it is time to find an artisan who can interpret the owner's wishes. Sometimes what people don't want are as important to know as what they do want.
So follow along and quickly you can see some of the process of a very special rumford fireplace.
Collaboration of ideas and discussing images leads a mason to a place like this for the perfect stones to use.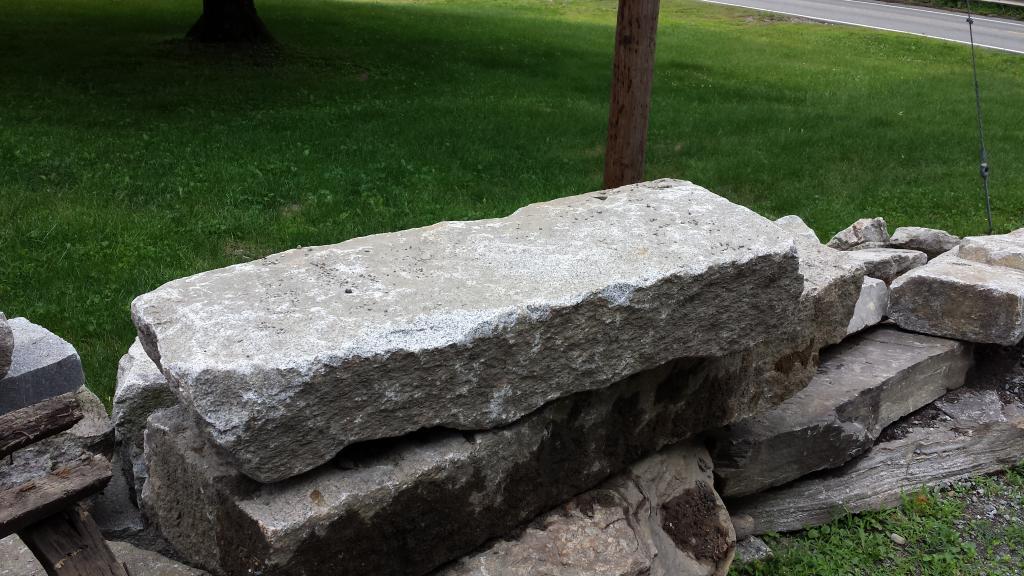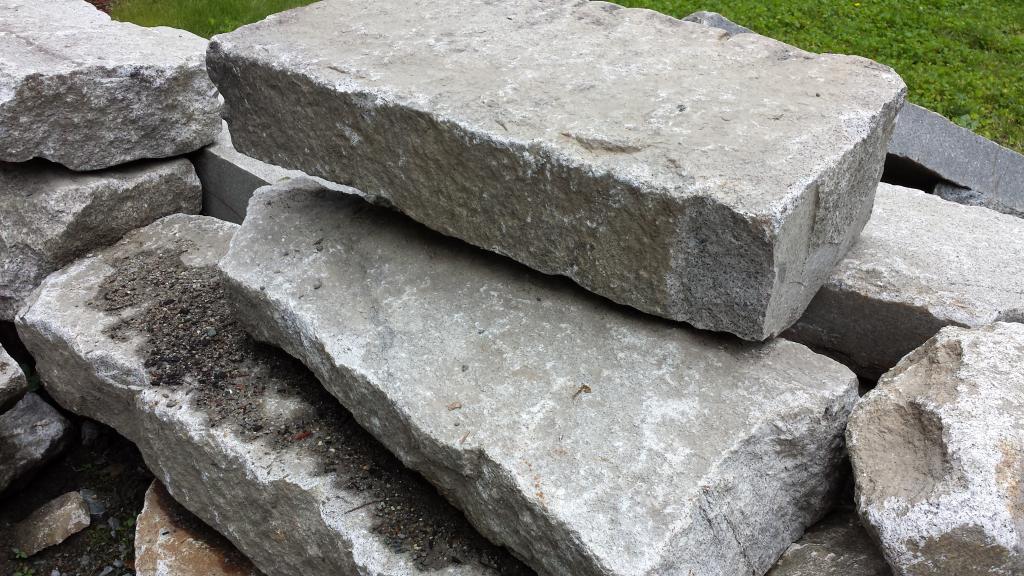 This is precisely what I was looking for…..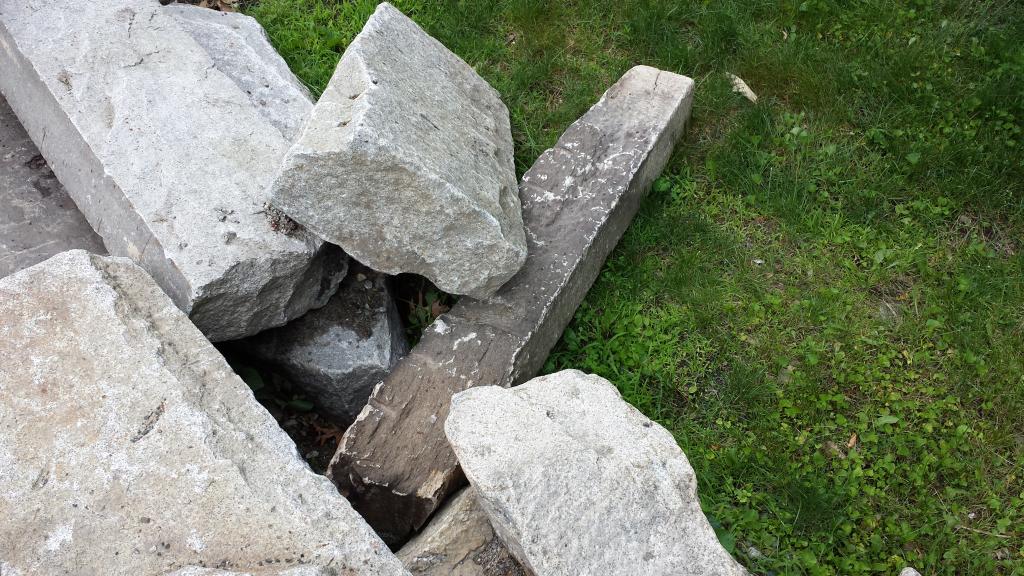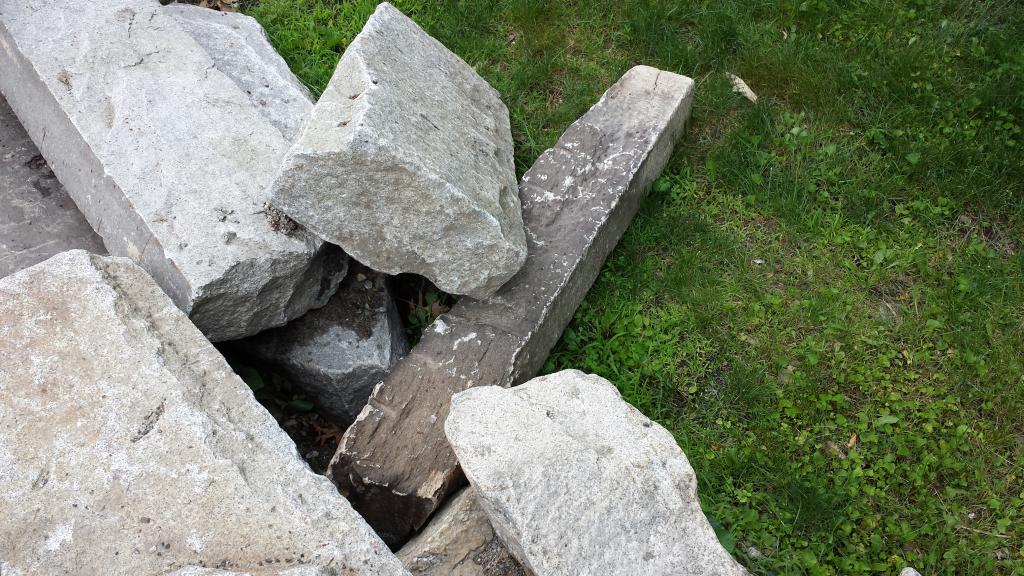 After some measurements we settled on these two for the fireplace.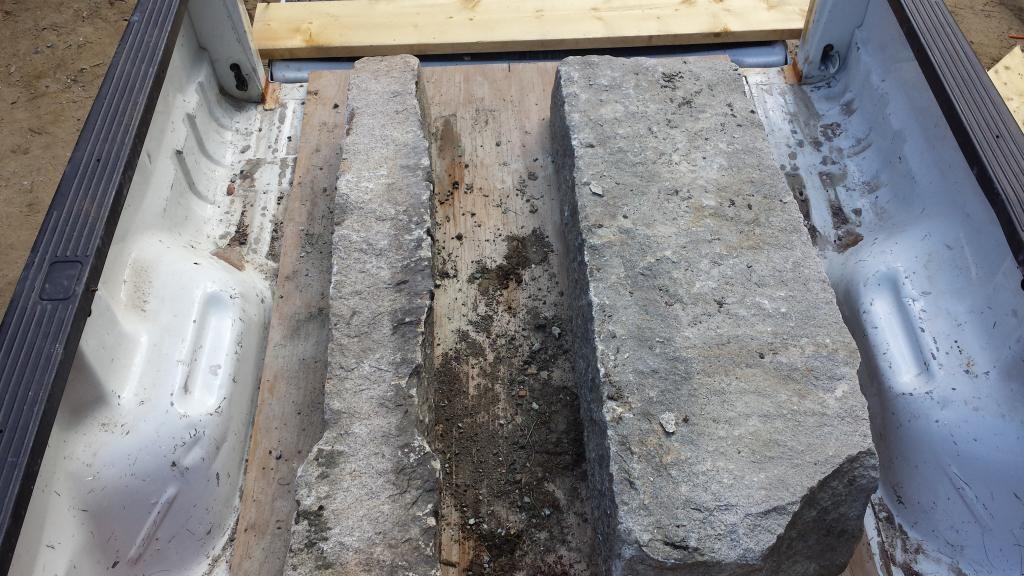 These two rocks require a half a days worth of fabrication to get them to the sizing I need for the rumford fireplace. The big one might have weighed 500 plus pounds. It was was 10 inches thick at one spot, and I needed to make it 4″.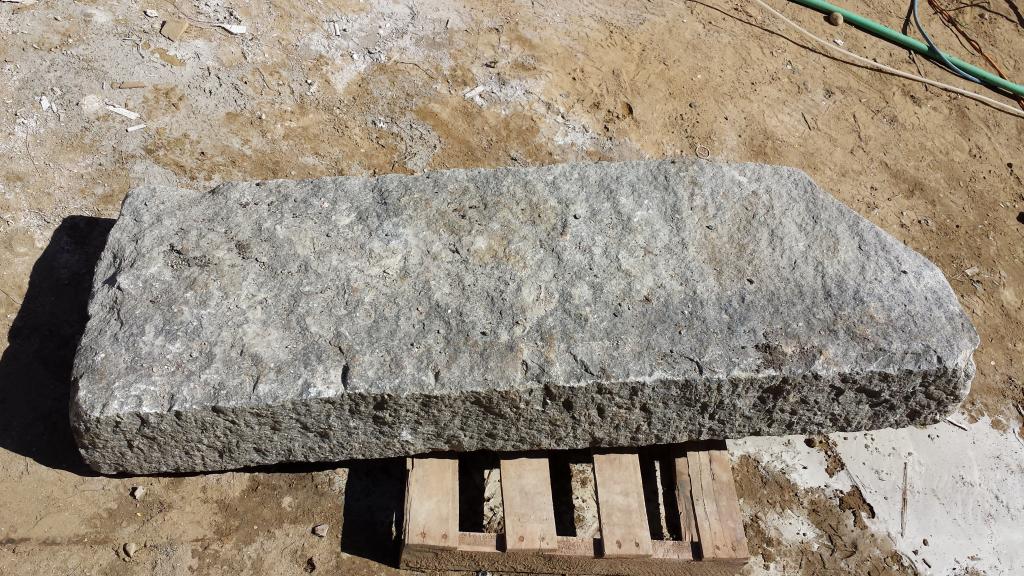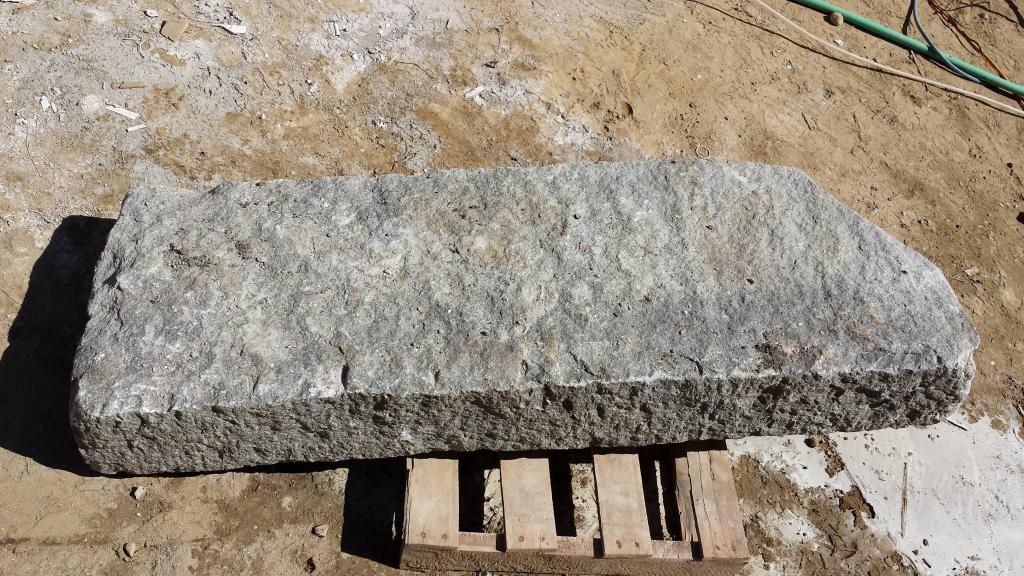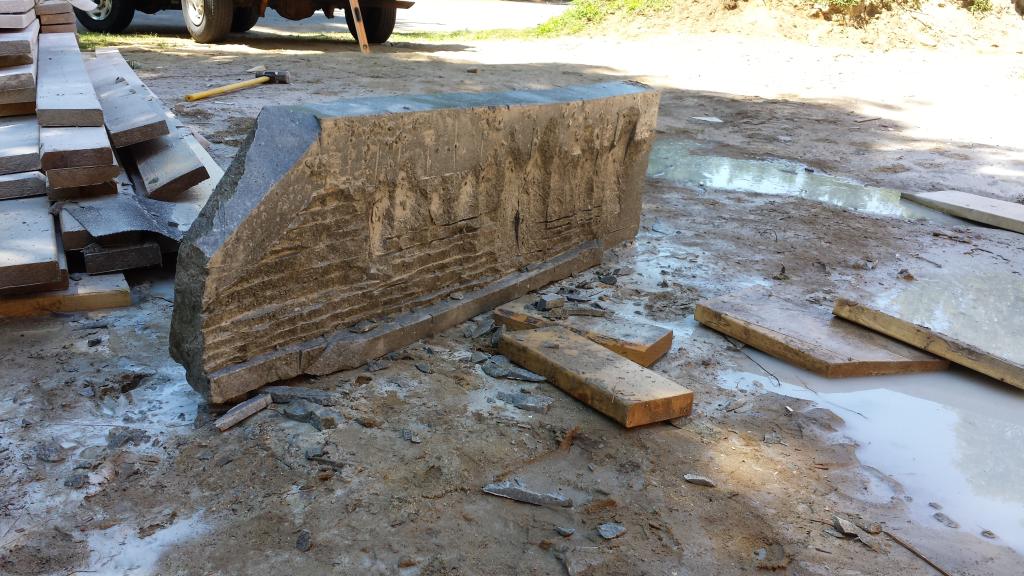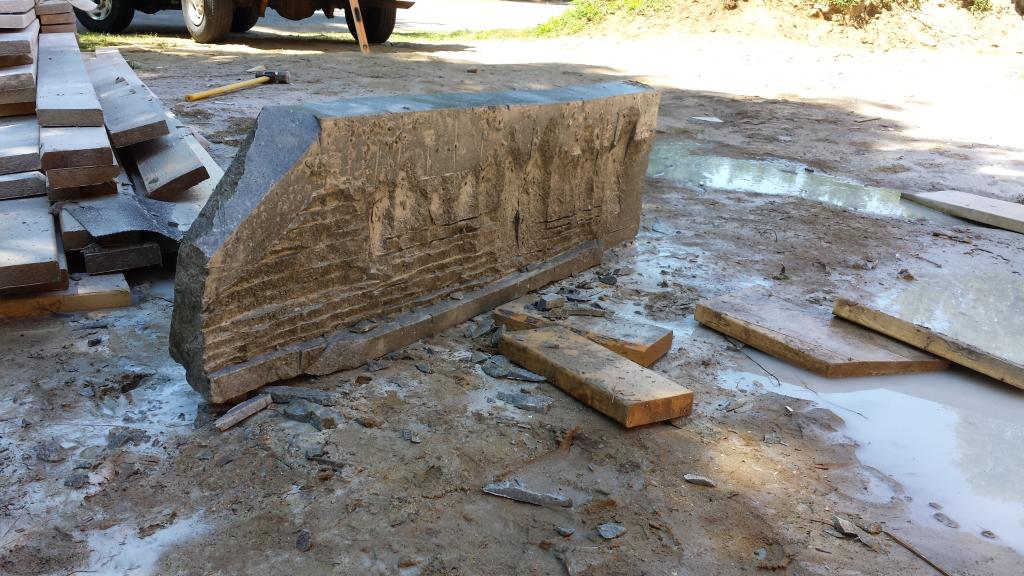 This will be on either side of the fireplace opening, as long as I can split it correctly.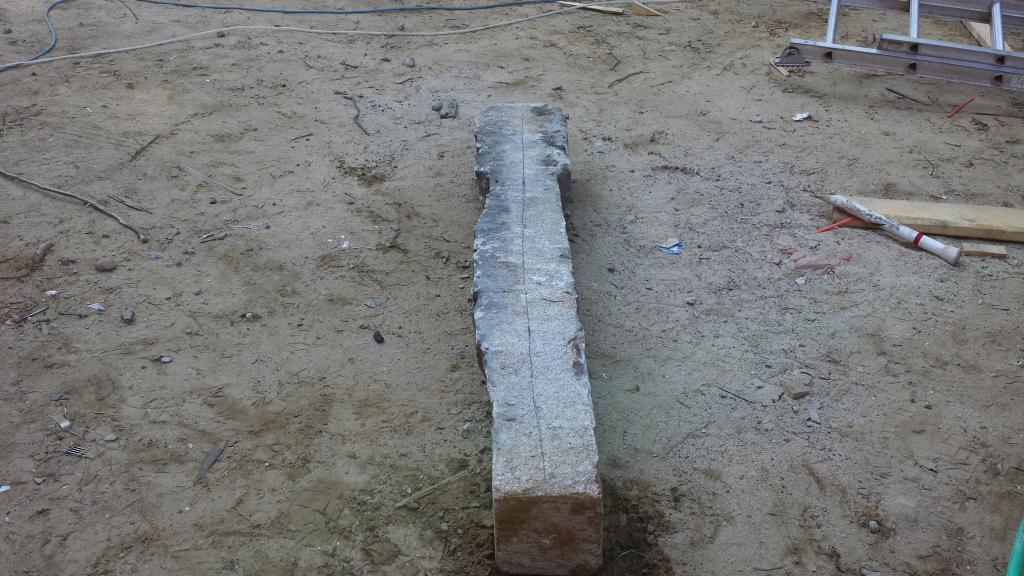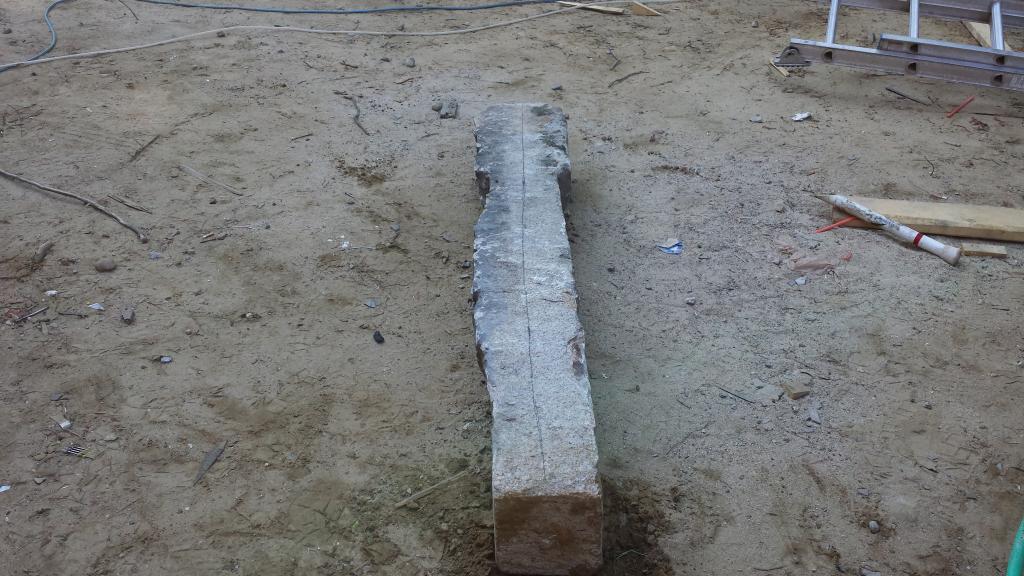 Now we have two!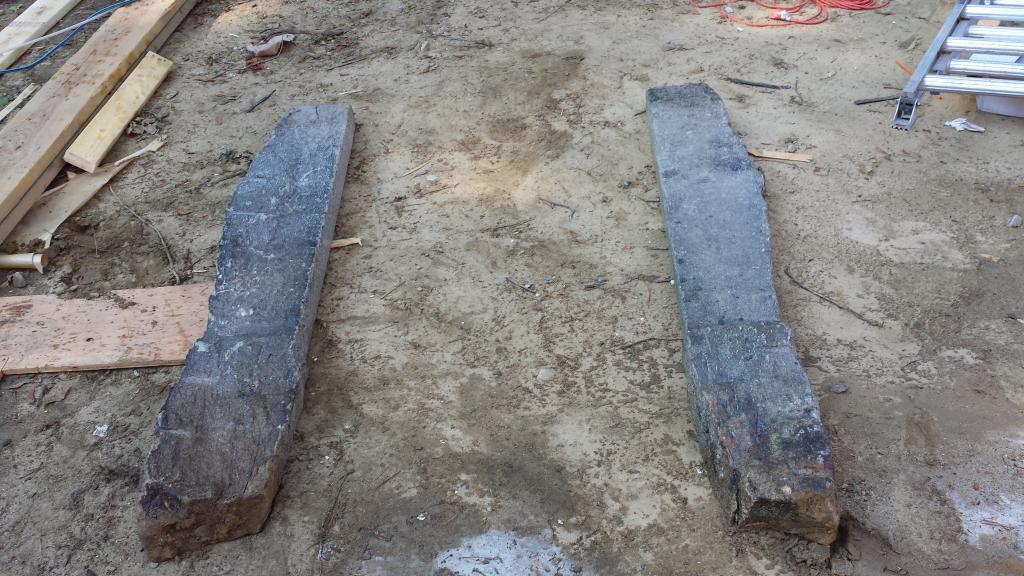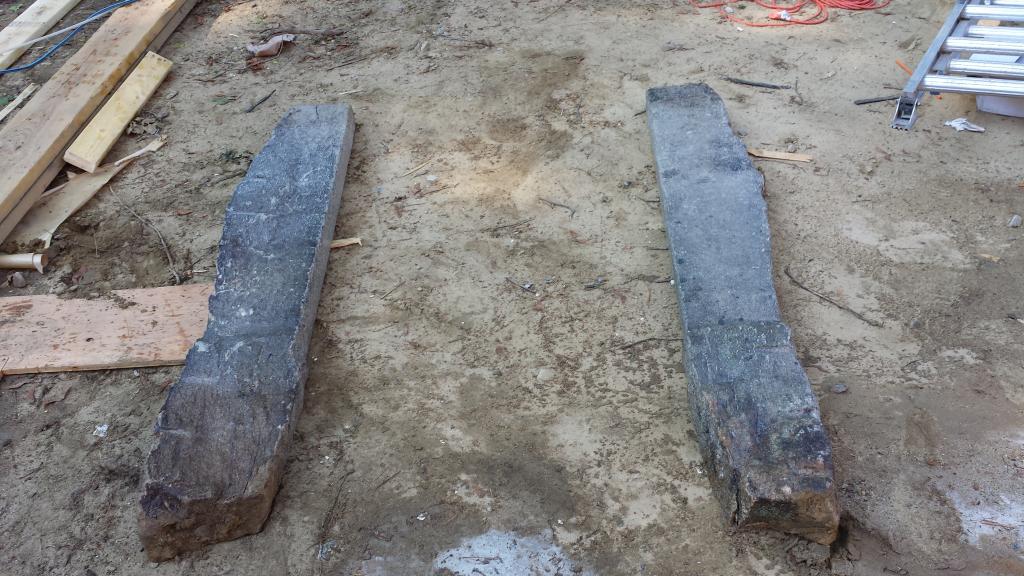 Lets take it a step further and cut them down to the correct sizes for the fireplace opening.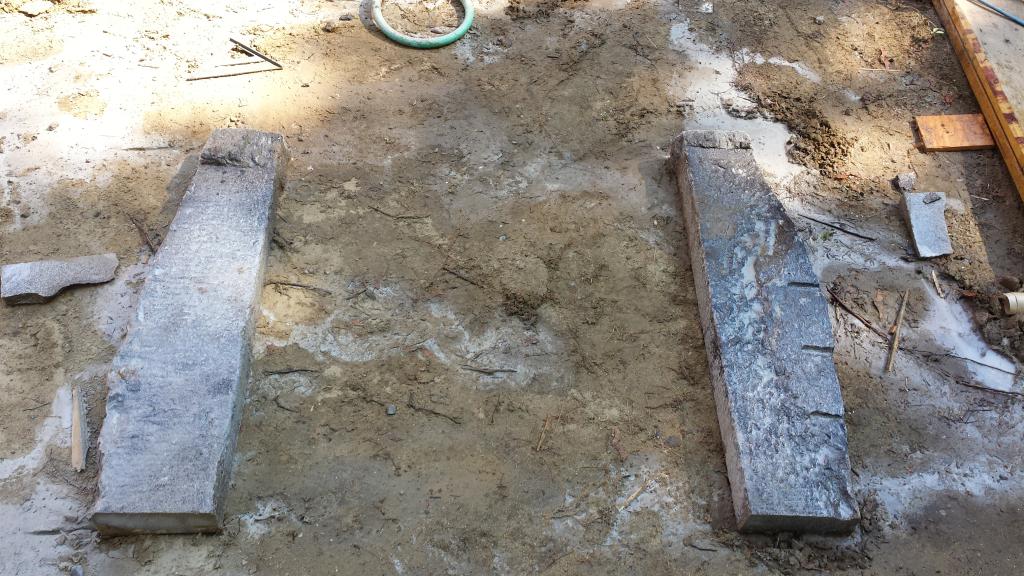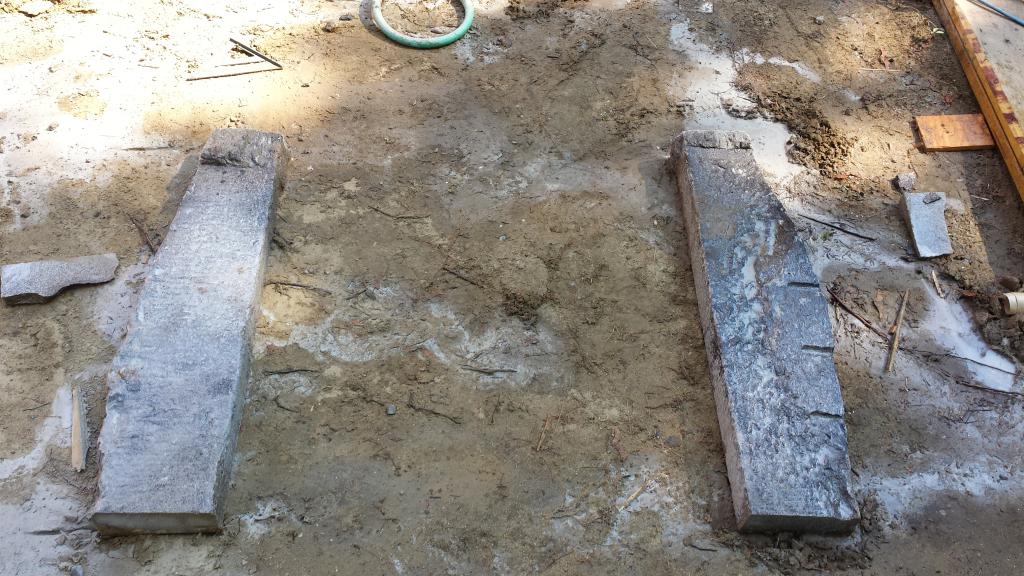 I left the drill marks on the old post, let me know how you like it.
Lets move along and wrap this up, here we set the fabricated granite.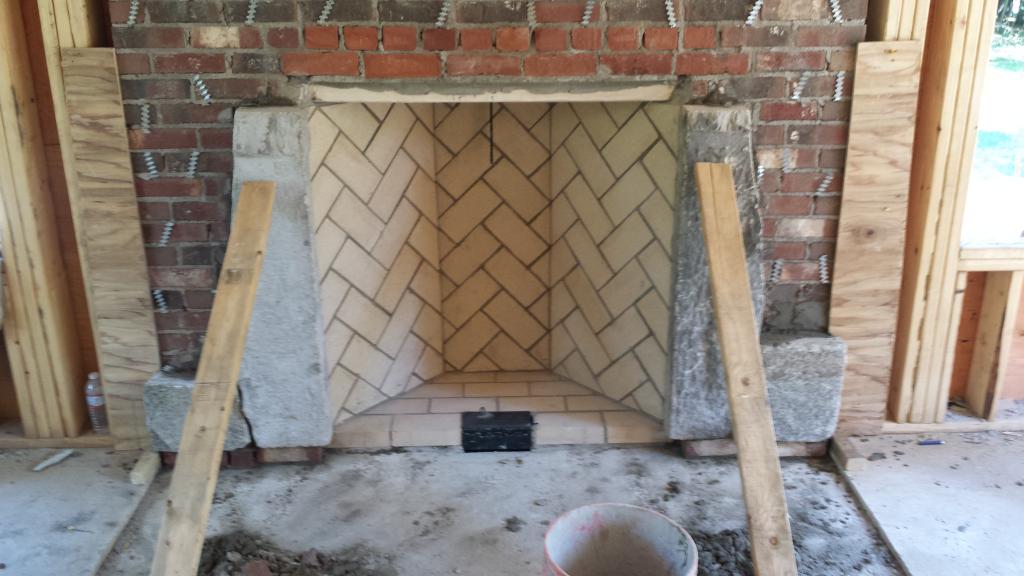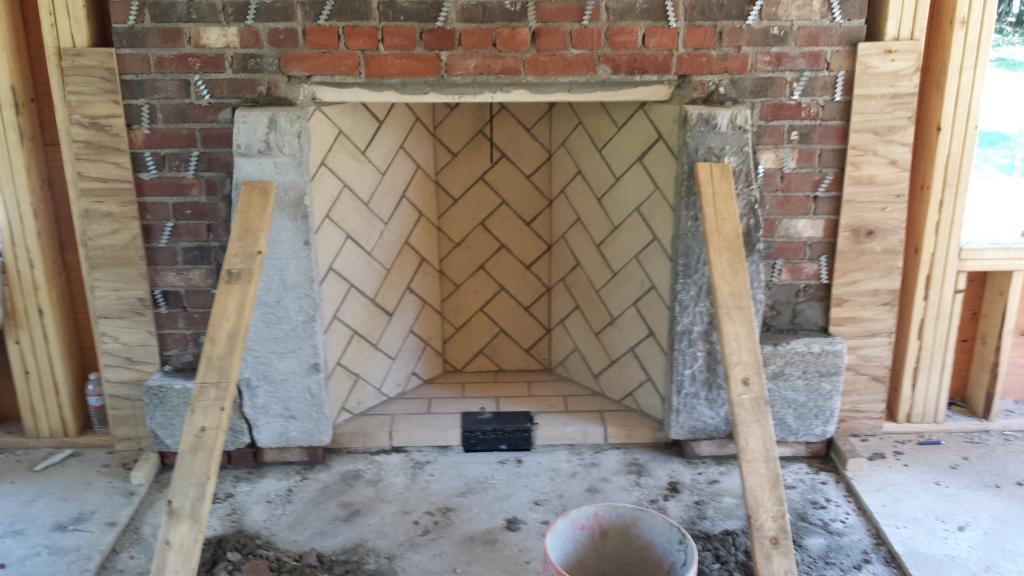 After some effort we got the header piece in.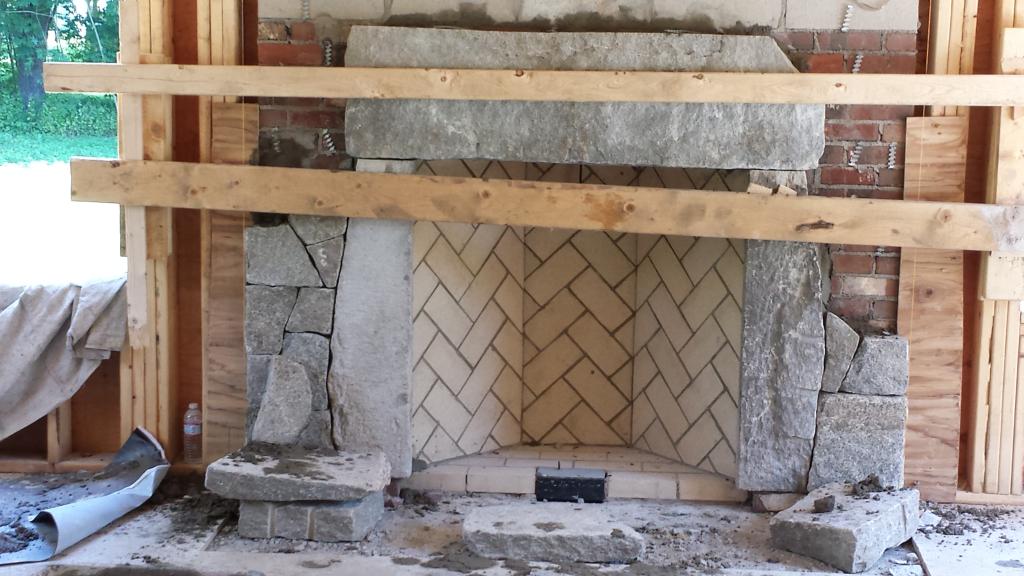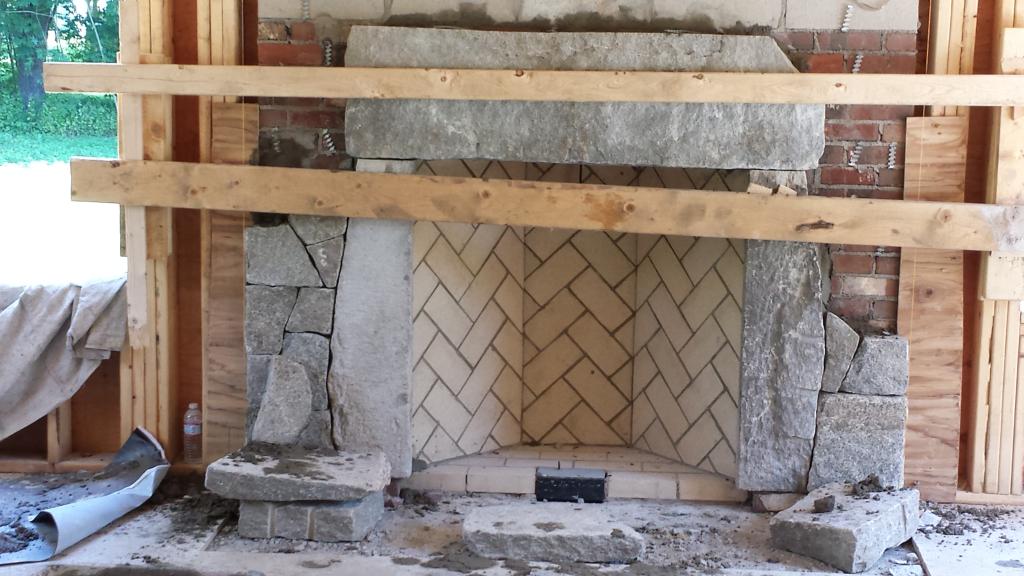 The fruits of our labor!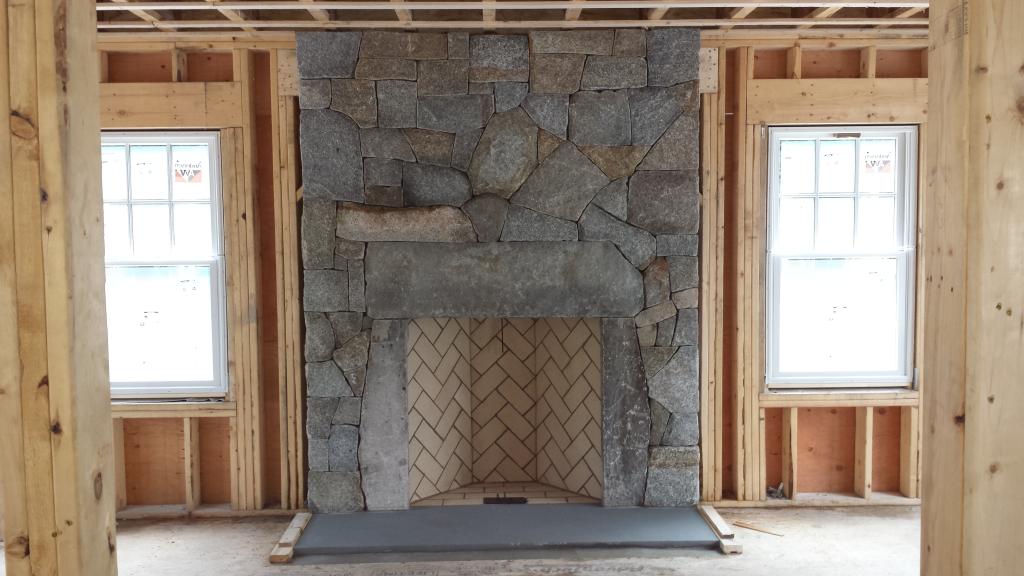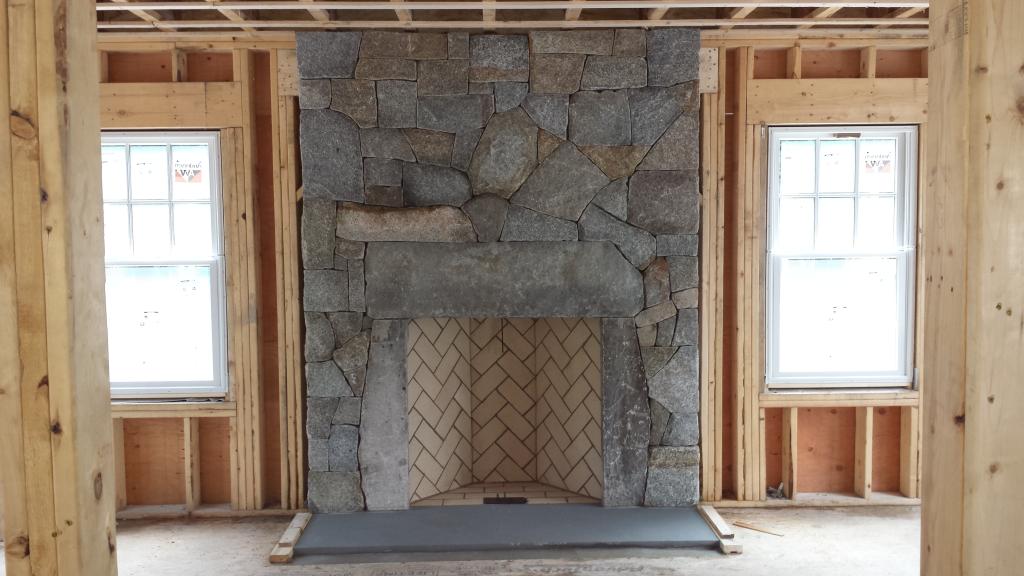 We provide Rumford fireplace installations in the following areas:
Hudson, MA | Maynard, MA | Northborough, MA | Marlborough, MA | Lunenburg, MA | Leominster, MA | Worcester, MA | Sudbury, MA | Acton, MA | Concord, MA | Littleton, MA | Groton, MA | Westford, MA | Harvard, MA | Bolton, MA | Boxborough, MA | Stow, MA  | Lancaster, MA | Berlin, MA | Sterling, MA | Southborough, MA | Wayland, Ma | Lexington, Ma | Carlisle, Ma | Wellsley, Ma | Newton, MA
If you are looking for a Massachusetts Rumford fireplace contractor then please call 978-365-6800 or complete our online request form.