We thought you would like to see the process of how an interior chimney with two Rumford fireplaces are built.
After blocking up the cellar and then pouring concrete into the hearth area we begin by building up the chimney to the height of the hearth. The firebox floor and the top of the hearth need to be at the same height, so we need to fill underneath the firebox floor. After the firebox floor is laid I then can lay out the side walls of the fireplace itself. We are doing a herringbone firebox on this fireplace, built with love as always!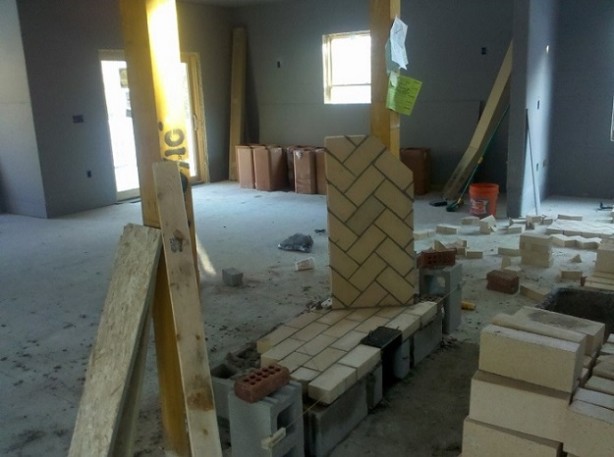 After the firebox is completed we move onto the arched opening. Since this is an interior chimney with exposed bricks on all four sides everything is built as we go. This is where the arch begins, with the layout.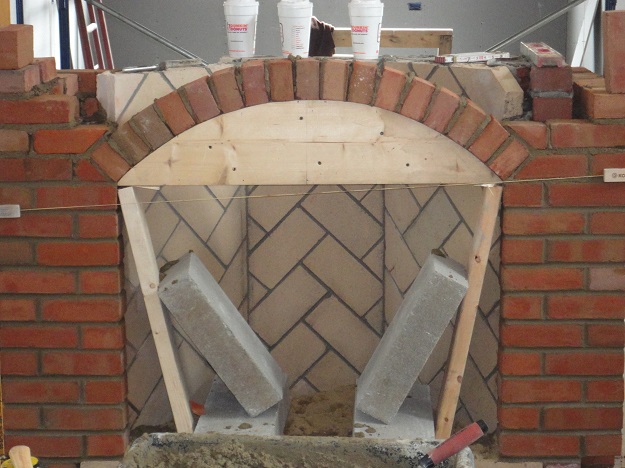 This ruler is called a brick ruler. It gives proper spacing and it essential for making arches and hitting heights for brick veneers.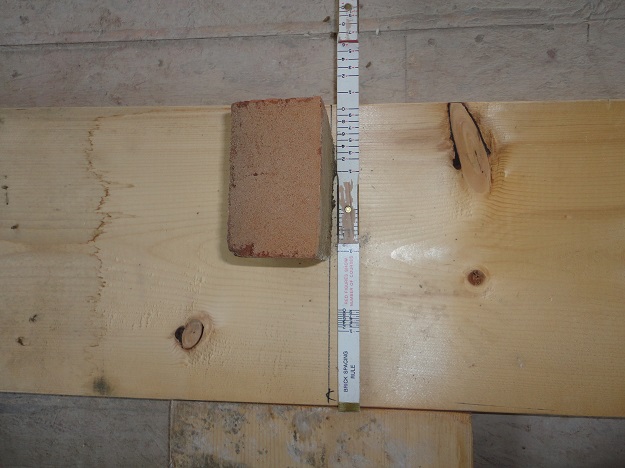 Here I previously set the mantle and it is being held up until it sets overnight.
I am building around the smoke chamber that is part of the Rumford kit manufactured by Superior Clay Corp. The best components to use when building a straight back Rumford in my opinion. It can be seen in this photo the mortar has a "light buff" color added to it.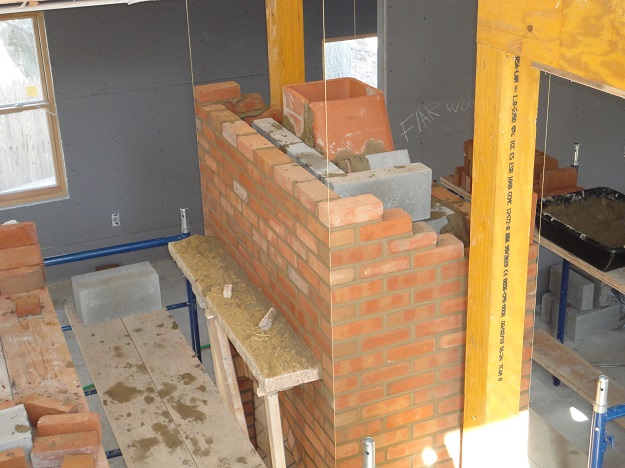 At this point we are ready to pour the upstairs hearth.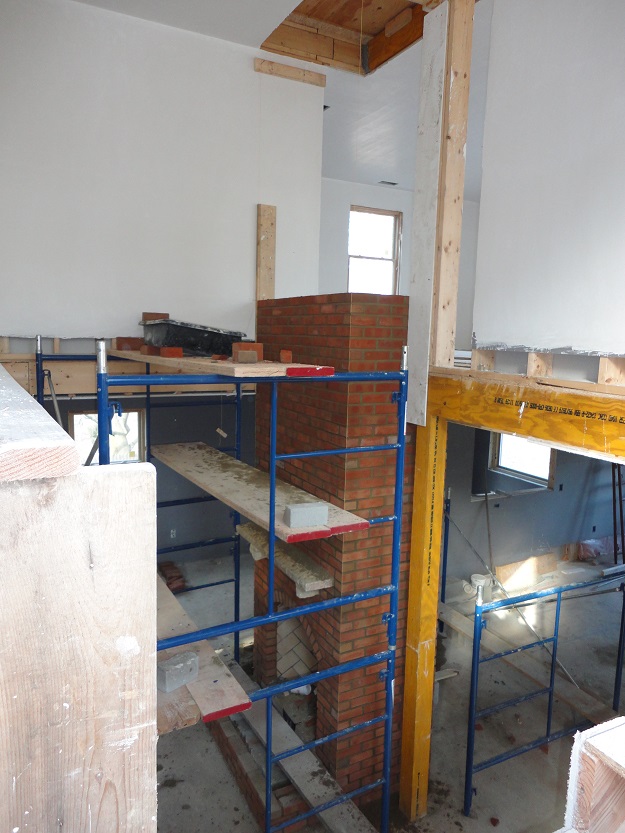 After another day we have the firebox built for the upstairs Rumford fireplace. You can see it is a herringbone. We also built the wood storage box. The stone is special order, and that took a while to come in.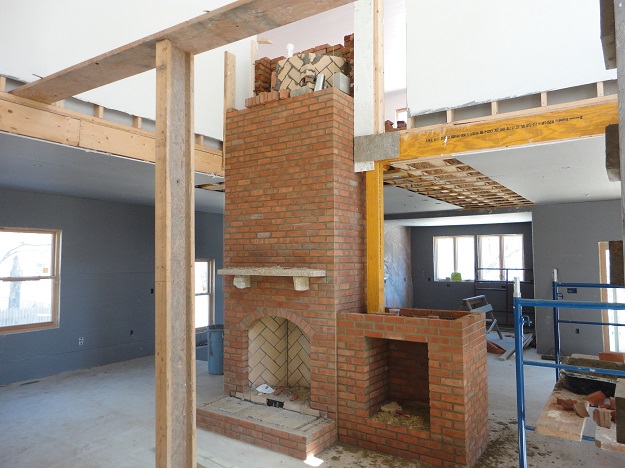 The unit that sits on top of the firebox is the curved throat system that makes this style Rumford fireplace work so well.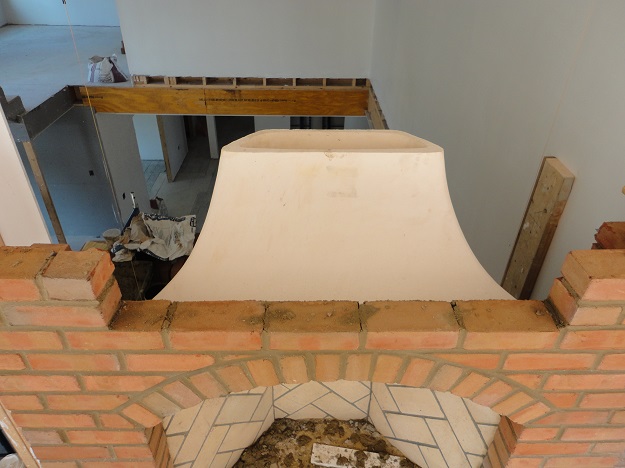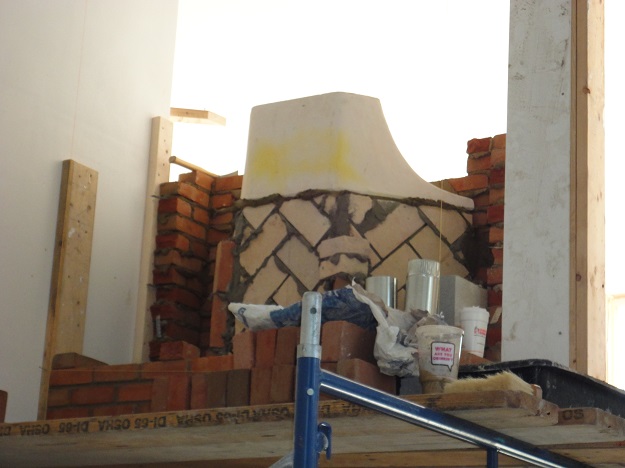 I mentioned that the stone was special order; it took months to come in. So we buried an angle iron into the fireplace and skipped the mantle upstairs until the stone was ready.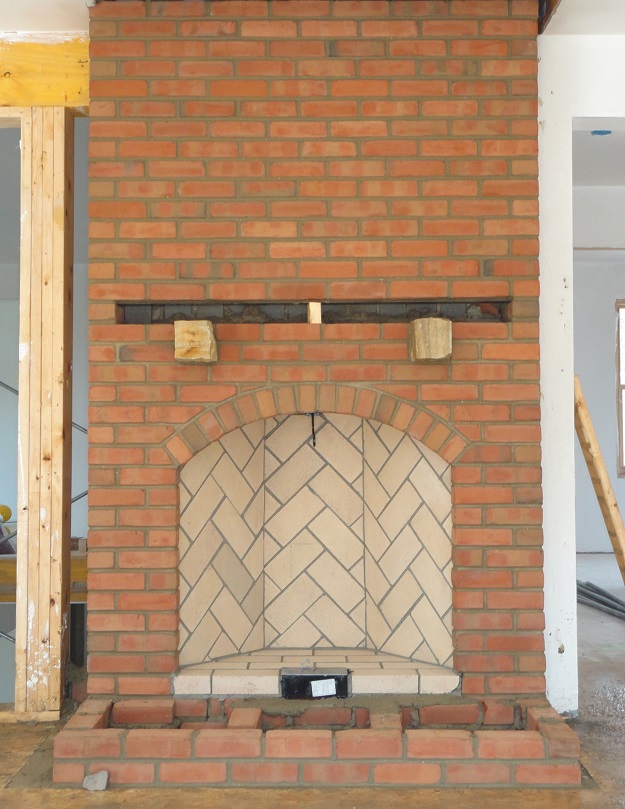 The brick used is Glen Gery Heather Rose.
If you are looking for a Massachusetts Rumford Fireplace contractor then please call
(978) 365-6800 or complete our online request form.